Mark R Carta, Esq.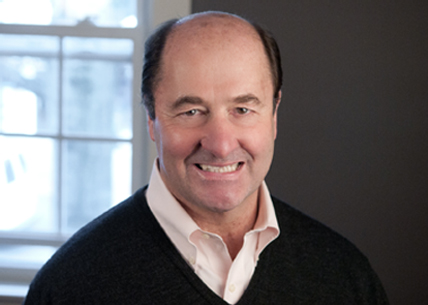 Mark R. Carta, Esq.
Managing Partner
---

Writing is lawyering.
Mark spent two years in a New England boarding school that drilled writing skills into its students. The writing skills he acquired landed him in an Ivy League university, provided the tools to become an Associate Editor of the Law Review in law school, and permit him to go toe-to-toe in lawsuits against the best law firms in the country.
Problem solving. Strategic thinking.
A problem solver and strategic thinker by nature, Mark's peers put his penchant to work by electing him head of the Litigation Department in the Greenwich office of Whitman Breed Abbott & Morgan, LLC, where he spent the first half of his career. Prior to opening CM&M, Mark served as the Head of the Litigation Department and as Managing Partner at Rucci Burnham.
Truly effective advocacy.
Mark began his legal career clerking for a Federal Judge who had been a master trial attorney before taking the bench. In this position he observed a wide disparity in the skill levels of trial attorneys and gained invaluable insight into the difference between truly effective advocacy and overly zealous representation. Thereafter, he tried his first case to a successful verdict and has been trying civil jury and court-side cases ever since. Currently, Mark's clients are primarily C-Suite executives and financial sector employees who are seeking counsel either at the time they are starting a new position, or in their severance negotiations. Download "Negotiating Your Severance Agreement".
Trust is everything.
Deciding to embark on a lawsuit is a decision with significant financial and emotional consequences. Mark is an advocate of taking this step only as a last resort and then only in the appropriate instances. Ideally, the lawyer you trust to represent you should be an excellent listener, a gifted writer, a strategic thinker, and comfortable and talented in a courtroom.
Personally speaking…
Mark was raised in the town of Fairfield, and has at some point in his career lived in virtually every town in lower Fairfield County. He loves to travel, enjoys cooking and good wine, and is a disciplined – albeit not a particularly fast – swimmer.
Part of the community.
Mark now serves on the Board of Silvermine Guild of Artists. Among his many other community commitments, he was one of the original five founders of A Better Chance of Wilton – a non-profit corporation that provides a superior educational opportunity to minority high school scholars. He served as its President for two years, and has been its legal counsel and a member of its Executive Committee for 20 years. The program has grown from three students to 14 and has graduated over 50 scholars from Wilton High School.
HOW CAN WE HELP YOU?
(203) 202-3100