Darcy McAlister, Esq.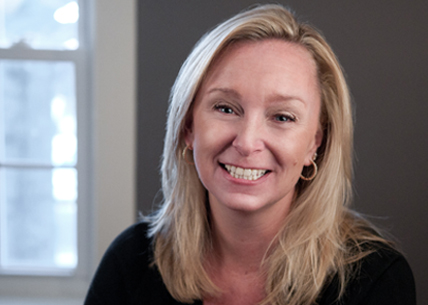 Darcy McAlister, Esq.
Partner
---

Judgment is key.
Darcy believes attorneys should be "counselors at law" – working cooperatively with you to develop a dynamic approach designed to attain a personalized and comprehensive resolution of all issues. All Family Law matters are infused with complicated issues that are best addressed with personal care and attention. The choice of counsel is pivotal to how a matter will proceed, and it is important that you trust the judgment of the lawyer representing your interests in matters as complex and deeply personal as those involving your family.
A longstanding commitment to client advocacy.
Darcy's personal commitment to client advocacy is well-established and readily apparent from her unique professional experience. From her first job finding gainful employment for developmentally-delayed and physically-challenged adults, to her MSW clinical externship counseling terminally-ill cancer patients, Darcy's natural inclination is to empower her clients and assist them during difficult personal transitions. Thereafter, Darcy further expanded her advocacy skills in the commercial forum when she spent years in the entertainment industry, managing internationally-known recording artists, including Kool & the Gang, KC and the Sunshine Band, George Clinton and Parliament Funkadelic. In this role, Darcy oversaw the artists' professional commitments, negotiated their appearances for live performances, advised them on public persona matters, and acted as a resource for them, both personally and professionally. Darcy's family law practice is a natural extension of her ongoing commitment to client advocacy, and the multi-faceted considerations that are necessarily involved.
Dedication, discipline and presentation.
While young, Darcy was a serious student of dance at a local school, where she enjoyed daily instruction from professional artists of NYC dance companies. Darcy learned not only to appreciate the art itself, but also the dedication and discipline that are necessary to excel. Perhaps more significant, Darcy's performing experience taught her the importance of presentation, and how subtle nuances can transform a role. This valuable insight is reflected in Darcy's approach to family law where she works with clients to determine whether a case should be mediated, negotiated or litigated.
Personal involvement in professional endeavors.
Darcy volunteers her time to serve as a Special Masters for Superior Court family matters, and acts as co-chair of the Collaborative Attorneys of Fairfield County. She appreciates that her role as your attorney frequently will implicate your most personal issues, and recognizes that in some instances it is not cost-effective for you to hire counsel to represent the entire scope of your interests. Therefore, Darcy also provides an array of limited representation. See more on the Family Law Alternatives.
Education and professional achievements.
Graduating Cum Laude from Skidmore College with a B.A. in Psychology / Sociology, Darcy thereafter completed a year in Boston College's Masters of Social Work program before earning her Juris Doctorate from Quinnipiac University School of Law. Graduating with her J.D. in 2002, Darcy not only earned several academic awards and top honors for best in class, but was also granted a Federal judicial externship and was elected to the Quinnipiac Law Review. More recently, Darcy has also been named by her peers as a "Rising Star" by the Super Lawyers rating service for the years 2010, 2011, and 2011/2012. More information about the selection procession can be found here:
http://www.superlawyers.com/connecticut/selection_details.html.
On a personal note
A Westport native, Darcy continues to reside in lower Fairfield County.  During her downtime, she enjoys her puppy "Monster," traveling, taking full advantage of the activities available in our coastal communities, and volunteering for community services including the Candlewood Watershed Initiative.
HOW CAN WE HELP YOU?
(203) 202-3100