Sebastian D'Acunto, Esq.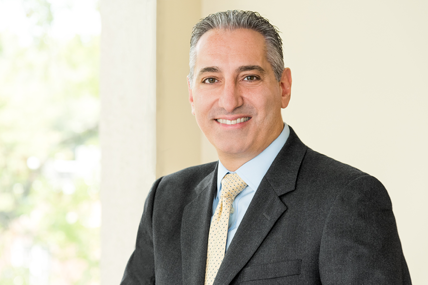 Sebastian D'Acunto, Esq.
Partner
---

Experience Matters.
Sebastian is a partner at the Firm and has nearly two decades of experience assisting individuals and families with sophisticated estate planning, business succession planning, and probate administration, as well as the representation of multinational clients in a broad range of corporate and business transactions and commercial and residential real estate matters.  Sebastian is admitted to the Connecticut and New York State Bars and represents clients throughout Fairfield and Westchester Counties.
His experience includes helping individuals prepare, execute and implement estate planning documents, from simple wills to complex tax planning and asset preservation trusts.  Thereafter, he helps clients navigate the probate process in settling decedents' estates.  Sebastian's experience also includes representing property owners, builders, investors, borrowers and lenders in commercial and residential real estate conveyances and financing transactions.  Sebastian also represents privately-held businesses in entity formations and structuring, purchase and sales transactions of business assets and ownership interests, as well as  governance matters among business partners.
Sebastian's natural progression to trusts & estates and real estate has positioned him as a trusted advisor to privately-held and family-owned businesses.  He serves as legal counsel to closely-held businesses and their principals on a wide range of legal matters and his work often involves complex international issues.
Professional Journey.
Sebastian received his Bachelor of Arts degree in International Studies from Central Connecticut State University and his Juris Doctor degree, with a concentration certificate in International Law, from Pace University School of Law.  Upon graduating law school, he began his legal career at the law firm of Pino & Associates, LLP in White Plains, NY.  Immediately prior to joining Carta, McAlister & Moore, LLC, he ran the Stamford office of Dolgetta Law, PLLC, a White Plains, NY firm, and prior to that he was the principal of the D'Acunto Law Firm, LLC and a partner at D'Acunto & Sandor, LLP both in Stamford, CT.  Sebastian further brings with him extensive business acumen obtained from in-house corporate positions at Sikorsky Aircraft Corporation and Fujifilm Medical Systems, USA, Inc.
Public Service and Community Involvement.
In addition to his active law practice, Sebastian dedicates his time to public service and a variety of not-for-profit causes. Over the years, he has served the City of Stamford, Connecticut as member of the Tax Assessment Board of Appeals, the Board of Ethics, and the Mayor's Multicultural Council. Through his affiliation with numerous non-profit organizations, such as UNICO, the Exchange Club of Stamford and the Italian Center of Stamford, Sebastian has helped raise funds and awareness for many worthwhile causes.
From a Personal Perspective…
Sebastian is a dual citizen of the United States and the Republic of Italy and is fluent in Italian.
Sebastian was born and raised in Stamford, Connecticut, and spent some of his formative years in Scauri, Italy, on western coastline between Rome and Naples.  He currently resides in Ridgefield, Connecticut with his wife Peggy and daughter Sarah.